Elder Candidate
Elder Candidate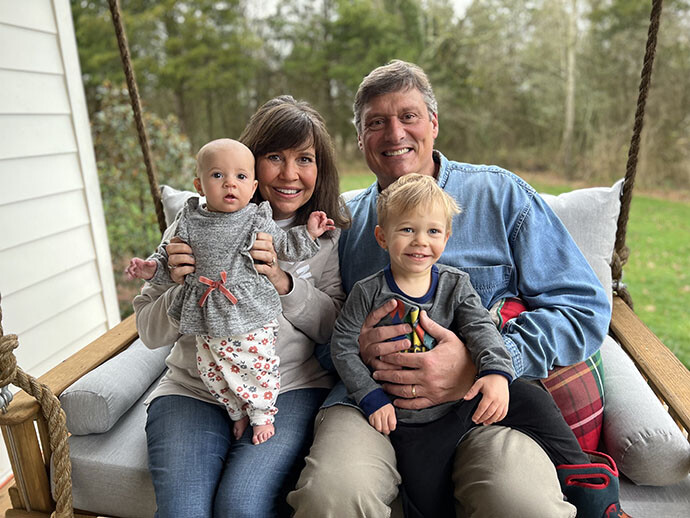 We are pleased to announce a new Elder Candidate — Dave Wilson. Dave and his wife Dru have been family members at Ethos since 2017.
Dave and Dru met in Dallas, Texas and married in 1988. Their three children were born in Atlanta: Dabney (30) and twins, James (28) and Matthew (28). Dave worked for 25 years in commercial real estate development and now works for Search Ministries. Dru loves being on staff at Ethos Church; she serves as the Ethos Office Manager.
Dave and Dru enjoy teaching a Grow Class at Ethos about how to become best equipped for relational evangelism. They reside in the Leiper's Fork area of Franklin and enjoy meeting with young couples in a mentoring and discipling relationship. They love their new life as grandparents to Jack (2½ years old) and June (10 months).
---
ELDER CANDIDATE PROCESS
Elders are nominated and vetted by the current Ethos Elders and their wives. The candidate(s) are then presented to the Ethos Staff and Church family for a two-week process where family members are encouraged to affirm or express apprehensions with the candidate(s) presented. Ethos Church family members can share here through July 31, 2022. In addition, Ethos family members are encouraged to make suggestions for those to be considered to be an Elder in the future by sending an email to .