Brooke Akin

All Ethos Staff & Elders | Elders | Ethos Central Staff
The Cannery Ballroom Staff | Marathon Music Works Staff | Hillsboro Village Staff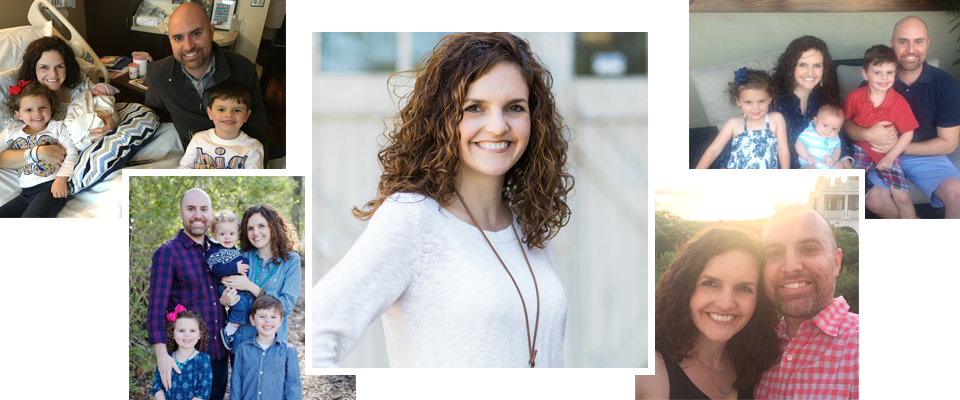 Brooke Akin
Cannery Kids Pastor
Brooke oversees the Ethos Kids' ministry at all three campuses. She is passionate about lifelong learning, and she feels a huge calling to disciple children and expose them to the great love of God. Brooke sums it up by saying:
"By pouring into them, we are raising the future church."
Brooke hails from Knoxville, Tennessee (Go Vols!), but she has called Nashville home since 2000. She attended Lipscomb University for both undergraduate and graduate schooling.
On Sundays, you can find Brooke at the Cannery Ballroom campus along with her husband Johnathan and three precious children, Hudson, Emerson and Holt.

HEAR FROM BROOKE...

Favorite Travel Destination:
Any Beach!, Chicago, Australia, the Smoky Mountains
Favorite Things to Eat:
Breakfast is my favorite meal of the day! I also love ice cream, s'mores, BEANS!, and coffee - but it must have cream and sugar!
Favorite TV Shows:
This Is Us, Fixer Upper, The Bachelor (don't judge!)
Favorite Books:
My all-time favorite books are Redeeming Love and the Mark of the Lion series by Francine Rivers. I also love anything written by Jen Hatmaker and Shauna Niequist.
What else would you like people to know about you?
I love being active, baking, quality family time, fun with friends, the beach, roller coasters, traveling, reading, enjoying God's creation, organizing, and all things chocolate!
I love seeing new places, learning new things, meeting new people, and savoring each moment with my kids. They teach me so much, and I love their simple, innocent view of life and God. I try to live each day as if it is a gift, and not take one moment for granted. My husband and I live by the mottos that "life is all about relationships" and "experiences over things!"