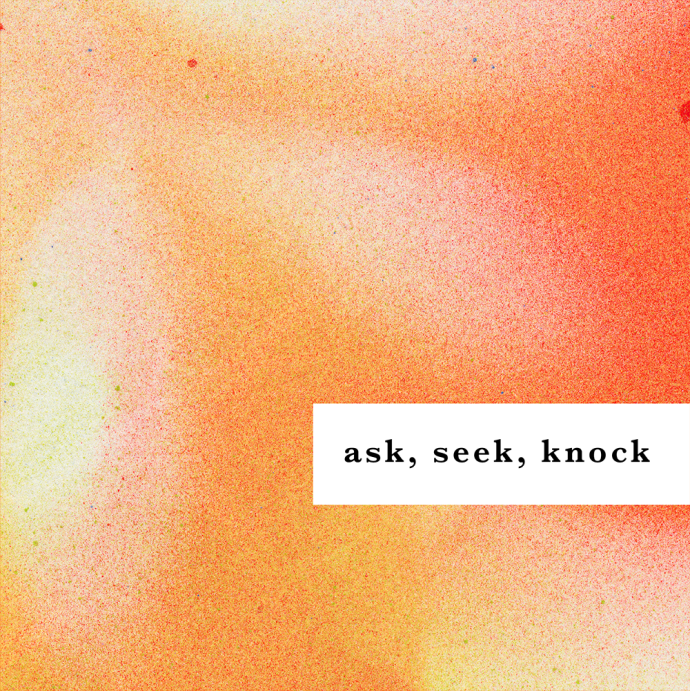 The following was written by Caity Shinnick — to encourage you to persist in prayer!
---
Are there long-standing prayers that you have been praying? Prayers that haven't been answered yet, prayers that have grown cold, prayers that seem impossible? I have some of all those types of prayers...especially ones that feel impossible and out of reach. As I have stepped into this month, I have felt the Spirit prompting me to pray boldly for these long-standing prayers. To let my heart be warmed in his presence and to come with these prayers again and again.
Matthew 7:7–8 says — "Ask and it will be given to you; seek and you will find; knock and the door will be opened to you. For everyone who asks receives; the one who seeks finds; and to the one who knocks, the door will be opened."
Imagine you are locked out of your house, the rain is pouring down, and there's a roommate/family member at home on the inside. What do you do? YOU BANG ON THE DOOR. So I am picturing myself banging on heaven's door with the requests on my heart. Coming again and again with these prayers, persisting because deep down I do believe that God can and will do the things I am asking him to do!
Let this be an encouragement to keep praying. Keep asking God to move and answer. Persist in prayer. Seek his face. Let him warm your heart and renew your prayers. Our Father in heaven will not grow tired of his children coming again and again to him; and as you wait for an answer, take heart in the words of Paul in Romans 8:28:
"We know that in all things God works for the good of those who love him, who have been called according to his purpose."