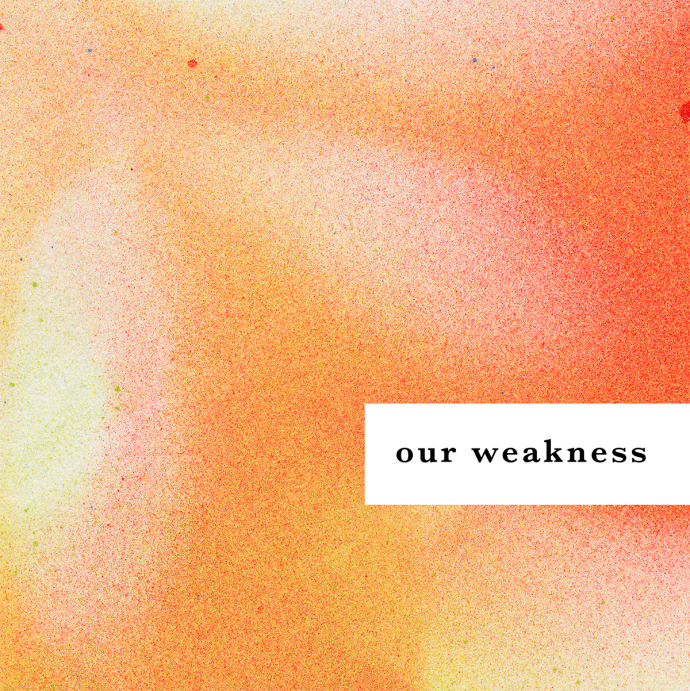 The following post was written by Joshua Solowey, our Hillsboro Village campus pastor.
But he said to me, "My grace is sufficient for you, for my power is made perfect in weakness." Therefore I will boast all the more gladly about my weaknesses, so that Christ's power may rest on me. That is why, for Christ's sake, I delight in weaknesses, in insults, in hardships, in persecutions, in difficulties. For when I am weak, then I am strong.
2 Corinthians 13:9-10
---
This scripture falls into the "easier said than done" category. It fits so well in a sermon, but to live into this reality, that Christ' power is made perfect in my personal weakness, is a different story. This lesson can only be learned on a soul level when it is lived. It is human nature to want to avoid and/or hide any area of weakness. However, to do that is to cut off the Gospel from displaying its beauty and magnificence to your soul.
I am trying to learn that my weakness isn't something to be afraid of. Instead, in my weakness I come before God. I acknowledge to Him I am weak. This part isn't fun, pretty, or poetic. It is marked by weakness. There are often tears or frustrations that accompany these moments. My prayer can sound something like, "God I am weak and I absolutely hate it. I wish I was different. I want to feel stronger." These prayers apply to sin struggles like impatience, greed, selfishness, addiction, etc. They also apply in a period of fasting.
When we are fasting we come face to face with our weakness - and it ain't always pretty. Our stomach gets to grumbling and suddenly we are back to being an infant whining and crying and desperate for lunch. It is in this place where Paul's words 2 Corinthians can become a prayer for us. Jesus wants to meet us in our weakness. He wants us to feel our weakness. Weakness is not condemnation. It is nothing to be ashamed of.
Our own weakness is an open door for God to show us that He is closer, He is stable, and He is so strong. When we come to the ends of ourselves and have nothing left other then, "God be my strength," we are much closer to the heart of God. Overtime it produces deeper levels of humility, gratitude, contentment, grace and compassion for others, and so many other Spirit filled fruits
So, I wanted to drop in and encourage you. As you fast, as you come across your own weakness and it ain't pretty, run to the Lord. Acknowledge that His power is made perfect in your weakness. Ask Him to help you believe that as your stomach grumbles and your head hurts. Pray in faith that God is doing something in your soul as you pray.